February 2021 Fidelis
Letter from the President
Dear JWC family and friends,
Greetings from John Witherspoon College! Students are well into the spring semester. Several new students have joined the student body and are taking classes this semester. Our prayer for them, for you, and for all of us is to live a life worthy of the Lord. Such a life results in fruitfulness, increased knowledge of God, strength to endure, and thankfulness for redemption and forgiveness of sins, all through faith in Christ (see Colossians 1:9-14).
JWC remains committed to classical education. A classical school seeks to help students become skillful in the use of language, in thinking logically, in communicating effectively, and all from a Christian biblical worldview. Employers are looking for the qualities, skills and abilities of JWC graduates. More importantly, JWC is committed to the inerrant Scriptures, to Christian orthodoxy, and to developing students as godly citizen leaders in their churches and communities. Thank you for your ongoing prayers and support of the students and ministry of JWC.
You are welcome and encouraged to attend the JWC Third Thursday Chapel and Annual Chili Cookoff on February 18, from 11:00am-1:00pm. The chapel speaker will be Dr. Christian Widener, author of the book entitled, The Temple Revealed: The True Location of the Jewish Temple Hidden in Plain Sight. Please join us at the JWC campus in Real Life Church located at 4024 Sheridan Lake Road in Rapid City. We hope to see you on February 18.
Again, thank you for your prayers and partnership toward helping students receive a Christ-centered classical education for service to the church and the world.
Warmly in Christ,
Ronald Lewis
President
Colossians 1:9-14 9 And so, from the day we heard, we have not ceased to pray for you, asking that you may be filled with the knowledge of his will in all spiritual wisdom and understanding, 10 so as to walk in a manner worthy of the Lord, fully pleasing to him: bearing fruit in every good work and increasing in the knowledge of God; 11 being strengthened with all power, according to his glorious might, for all endurance and patience with joy; 12 giving thanks to the Father, who has qualified you to share in the inheritance of the saints in light. 13 He has delivered us from the domain of darkness and transferred us to the kingdom of his beloved Son, 14 in whom we have redemption, the forgiveness of sins.
Third Thursday Chapel
February 18, 11:00am
Dr. Christian Widener, Special Guest Speaker
Everyone is welcome to our student-led Chapel service, which is held on the third Thursday of each month. We invite you to hear from our special guest, Dr. Christian Widener, at Third Thursday on February 18 at 11:00am.
Dr. Christian Widener is an independent biblical researcher and scholar, engineer, entrepreneur, and author of the THE TEMPLE REVEALED: The True Location of the Jewish Temple Hidden in Plain Sight. He has been investigating the question of the location of the Jewish temple and its relationship to end times prophecy for more than a decade. He earned his Ph.D. in mechanical engineering, and has been endorsed by best selling Christian authors, Josh McDowell and Joel Richardson.
We hope to see you on February 18 for this rich chapel service!
NOTE: Third Thursday is always a great day to visit the college and learn more about the classical, Christian education we offer! You can meet our faculty and students, visit classes, worship at chapel, and enjoy fellowship with the JWC family during the free lunch provided.
JWC invites all Chili "Makers" and Chili "Tasters" to join us for the 3rd Annual Chili Cook-Off on Thursday, February 18, at Noon. Enjoy a large variety of chili's and vote for your top three.
To enter your chili in the Cook-off (or to bring a dessert to share), please call Pam at 342-0317 with your contact information and name of your Chili recipe!
Everyone is welcome to join us for worship at the Chapel service before the cook-off (11:00am-Noon).
Dual Enrollment Student at JWC
"Its impact cannot be overstated."
"Fides Quaerens Intellectum." I still remember reading this maxim for the first time during my semester at John Witherspoon College as a dual enrollment student. Translated as "faith seeking understanding," the college's motto first struck me as merely a pithy Latin aphorism. But throughout my semester of dual enrollment at JWC, I came to grasp the mantra as a guiding principle for approaching every aspect of learning and life, and this principle has stuck with me throughout all my collegiate studies. During my semester at JWC, I took only two classes—American History and Rhetoric. Since these were the first college courses I had ever taken, I didn't know what to expect. Both my professors and the selected course material were phenomenal. The professors daily challenged my classmates and me to think critically and biblically about the topics of study, and I learned to integrate faith with history, logic, and rhetorical skills. The faculty pushed us academically, engraining in us standards of academic excellence that are unparalleled by most other undergraduate programs.
Although I only attended JWC for one semester, the principles and standards it instilled in me have remained with me throughout my collegiate journey. I am now beginning my final semester at Evangel University in Springfield, MO, and upon graduation, I will commission in the United States Army as a Military Intelligence Officer through Missouri State University ROTC. I am excited to continue discovering God's plan and following His path, and I continue to appreciate the invaluable academic training and spiritual mentorship I received while at JWC. Its impact cannot be overstated.
Spenser Wilhelm, Dual Enrollment Student, Fall 2016
Please share with others about JWC!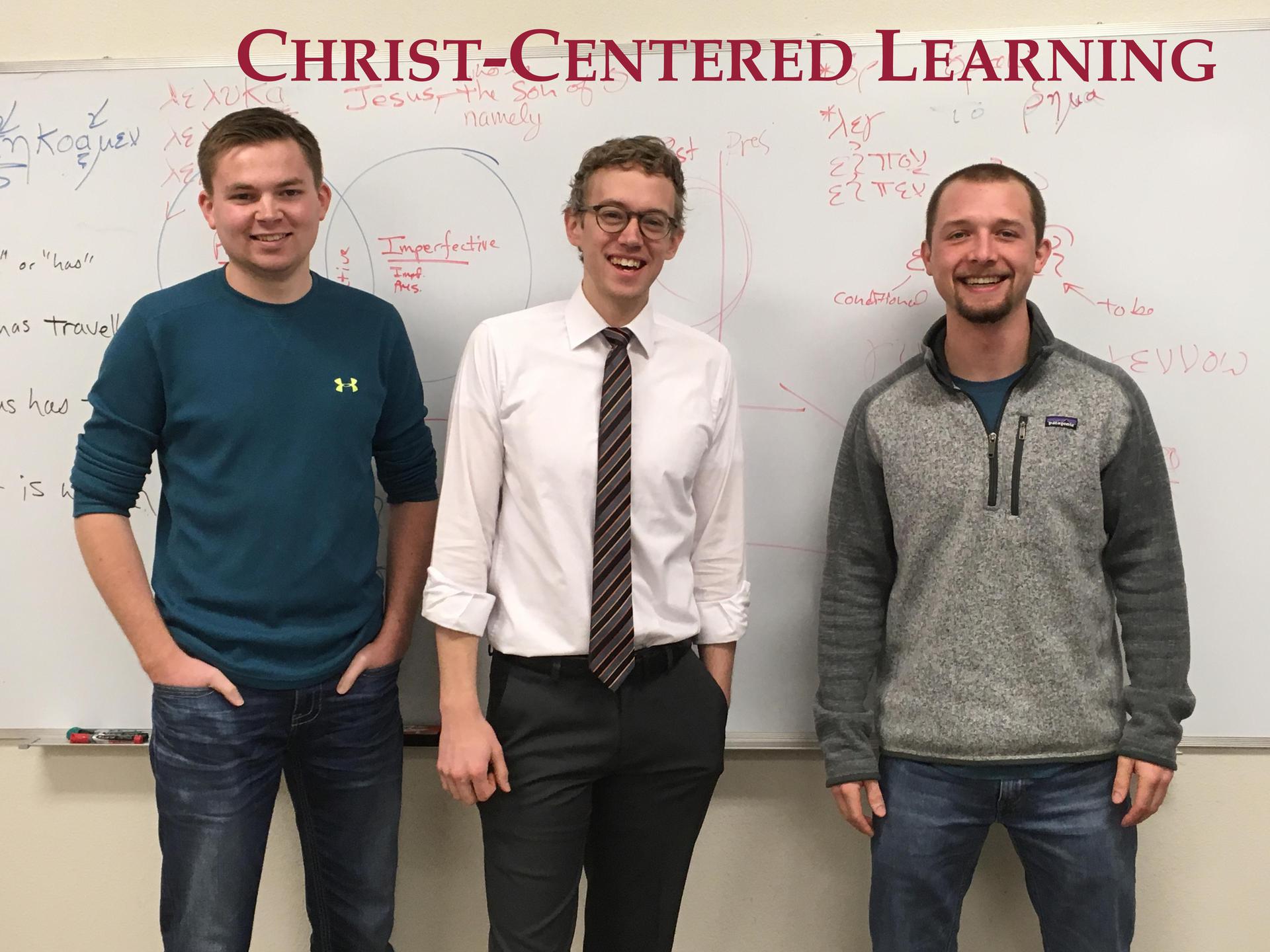 Classical, Christian Education
Serving Christ Wherever He Leads
Raising Up a New Generation of Leaders
"As God is exalted to the right place in our lives,
a thousand problems are solved all at once."