October 2021 Fidelis
Letter from the President
Dear JWC family and friends,
Proverbs 30:5 says, "Every word of God is tested; He is a shield to those who take refuge in Him" (NASB). What an encouragement from these wisdom principles! God's word is trustworthy and reliable, not just in its overall message but also in every detail. This passage, among others, supplies support for the doctrine of the plenary (full and complete) inspiration of Scriptures, extending even in "every word." It is also a reminder of how God is concerned for every detail of our lives. May you find encouragement and hope daily through God's Word.
As you read this, students will have reached the half-way mark of the fall semester. As mentioned before, JWC is blessed with 31 students and with 25 courses being taught by 12 faculty (4 full time and 8 adjunct). For more information on the College and for course offerings, please check out the JWC Website at jwc.edu.
You are invited and encouraged to participate in the JWC biannual Visio Dei (Vision of God) conference on Friday afternoon and evening and Saturday morning, November 5-6. This JWC sponsored conference will be held in the sanctuary of Real-Life Church at 4024 Sheridan Lake Road in Rapid City. Look for more information below.
JWC celebrates its tenth anniversary year as a four-year, degree-granting (accredited) college. Please join in celebrating the greatness of God in bringing us all this far. Such progress results from a combined effort of God working through His people, through the students, staff, faculty, administration, Board of Trustees, and through you.
Thank you for your support and prayers for the ministry of John Witherspoon College in providing Christ-centered classical education for service to the church and the world.
Sincerely yours in Christ,
President Lewis Visits
Sunshine Bible Academy
Dr. Ron and Sandi Lewis visited Sunshine Bible Academy in Miller, SD on September 30th, just one day before SBA celebrated its 70th year anniversary on Homecoming. Dr. Lewis shared a message from God's word and information about JWC in each of the four Bible classes. After the wonderful visit at SBA, Ron and Sandi traveled on to Sioux Falls for the SD Right to Life conference.

NOTE: Dr. Lewis is pictured here with Mr. Lucas Hall, Bible Teacher and Chaplain at Sunshine Bible Academy.
JWC Students Visit
SD Right to Life Conference in Sioux Falls
JWC Students traveled to Sioux Falls last weekend for the 50th anniversary convention for South Dakota Right to Life. Cate and Meredith shared with others about JWC and enjoyed hearing great speakers. We were all especially blessed to see how many legislators in South Dakota are passionate about defending LIFE!
SAVE THE DATE!
5th Visio Dei Conference
November 5-6, 2021
Every other year, John Witherspoon College hosts an academic conference named 'Visio Dei", the vision of God. This November, Visio Dei features a Biblical Counseling "Boot Camp" to help equip Christians to share sound Biblical counsel with others.
The registration desk will open at 3:00pm on Friday, November 5, with the Visio Dei conference starting at 3:30pm. After a break at 5:00pm, dinner will be served at 5:30pm, followed by two teaching sessions, concluding by 8:00pm.
On Saturday, November 6, "Boot Camp" will continue with a continental breakfast at 8:00am, with teaching sessions beginning at 8:30am and closing at Noon.
So please SAVE THE DATE and plan to come to Visio Dei for great talks by great speakers, great food and fellowship, and learning all about biblical counseling. Visio Dei will be held at the JWC Campus, located at 4024 Sheridan Lake Road in Rapid City. Conference cost is $40 for adults, $10 for students. Scholarships available upon request.
NOTE: The Visio Dei schedule with session times, topics, and speakers will be posted online mid-October. Tickets can be purchased online at that time.
It's a great time of year to visit John Witherspoon College. JWC welcomes you to schedule your campus visit today! We recommend planning to visit JWC on Monday through Thursday so you can visit classes, meet current students, and personally speak with Directors about the degree programs. We also personally invite you to attend our Third Thursday's and enjoy chapel and fellowship together.
October Chapel: Thursday, October 21, 11:00am (followed by free lunch)
November Chapel: Thursday, November 18, 11:00am (followed by free lunch)
To schedule your campus visit, please contact Carol or Pam in the office of Admissions at 605-342-0317 or admissions@jwc.edu.
We are so pleased to announce that the JWC Store is LIVE! You can now directly order custom JWC merchandise such as:
Shirts

(short sleeve, long-sleeve, 3/4 sleeve, Polo)

Hoodies

Caps and Beanies

Drinkware

Stickers
For years, JWC offered students only one style and color of T-shirt. But thanks to Judah Bruse, a Senior graduating in May 2022, all that has changed! Judah has spent many hours setting up the JWC Store and customizing so many fun options to choose from.
We encourage you to check out the JWC Store today! By wearing JWC merchandise, you can easily spread the word about John Witherspoon College to your friends, family, and our community. Thank you, Judah, for your wonderful contribution to JWC!
NOTE: You can also access the JWC Store from our website at jwc.edu. Check under the STUDENTS menu or choose the JWC Store under QUICKLINKS at the bottom of the home page.
Please share with others about JWC!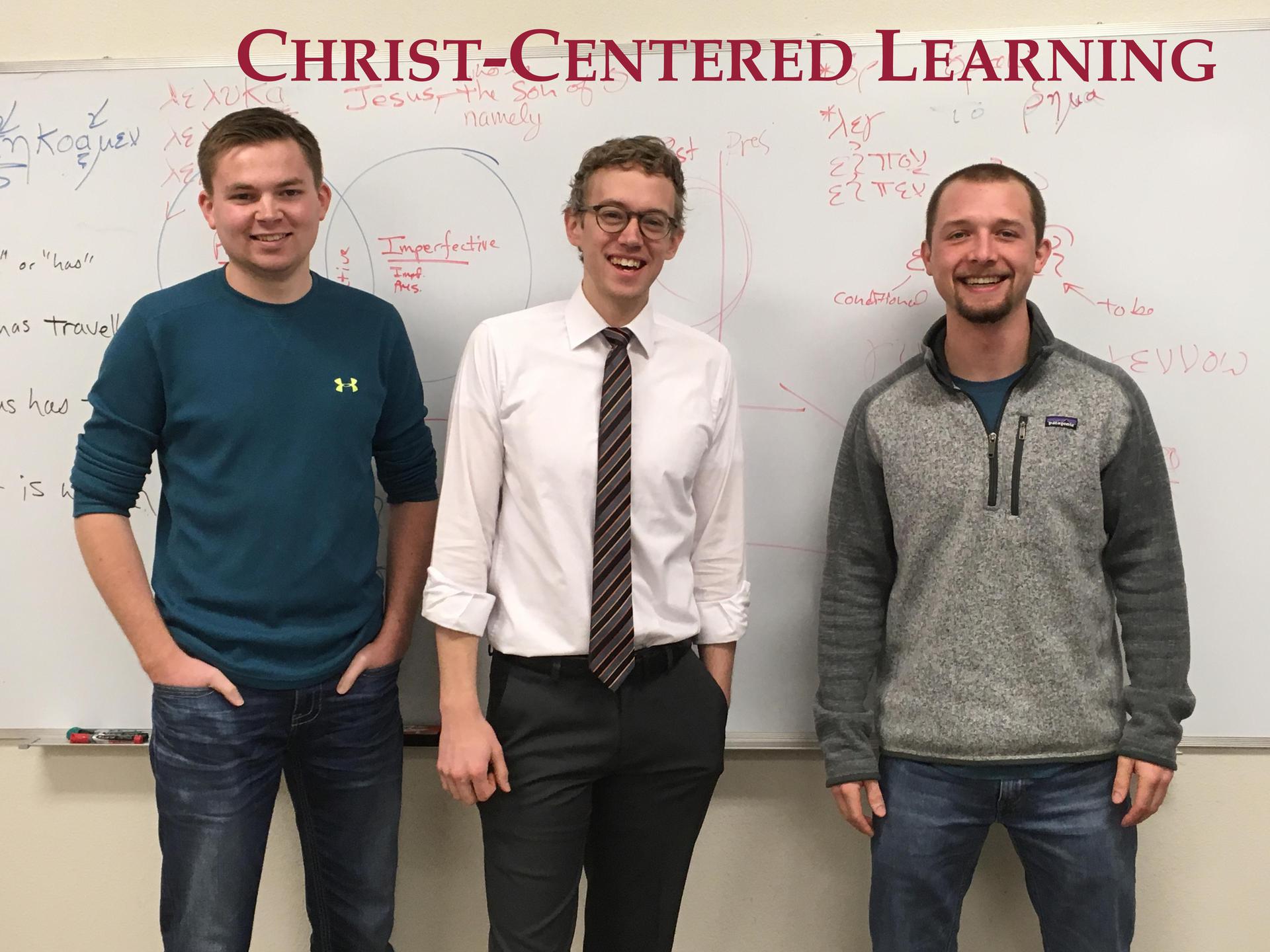 Classical, Christian Education
Serving Christ Wherever He Leads
Raising Up a New Generation of Leaders
"True Humility is not thinking less of yourself;
it is thinking of yourself less. "