May 2022 Fidelis
Letter from the President
Dear JWC family and friends,
You are cordially invited to attend the JWC Graduation on Friday, May 6, 2022. Commencement for the Class of 2022 will be held at the Real Life Church, 4024 Sheridan Lake Road in Rapid City, beginning at 6:30pm. It will also be a time of celebrating the College's tenth anniversary. Please join us for this milestone event.
As a reminder, registration is still open for summer and fall classes. Professor Justin McGeary, and guest lecturer Zach McCulley, will teach a summer class on the History of Theology, May 9-13 and 16-20. Fall classes begin August 22. For more information, see the College Website at jwc.edu or call 605-342-0317.
Thank you for supporting the ministry of John Witherspoon College, offering Christian higher education in the Black Hills and beyond. Your prayers and investments are making an eternal difference toward preparing and sending students out for service to the church and the world.
Therefore, as we have opportunity, let us do good to all people, especially to those who belong to the family of believers (Galatians 6:10 NIV).
Gratefully yours in Christ,
GRADUATION
Friday, May 6, 2022
6:30pm
Judah Bruse, Bachelor of Arts in Humanities
Lindsey Mulcahey, Bachelor of Arts in Christian Studies
Laura Chellson, Associate of Arts in Christian Studies
Isabel Wilhelm, Associate of Arts in Humanities
The Seventh Commencement Exercises will be held this Friday, May 6, at 6:30pm at Real Life Church (4024 Sheridan Lake Road) followed by a reception afterwards. Dr. Elias Diaz, who teaches at JWC, will be our guest speaker. Come celebrate our College's tenth anniversary as we launch four more graduates to serve where Christ is leading them next.
PROFESSOR McGEARY will teach the "History of Theology" course during our summer term, along with visiting Yale scholar Zachary McCulley. This course is a sweeping study of two thousand years of Christian theology. It covers major debates, documents, themes, and theologian-pastors from the earliest councils to the present day. Students will meet such notable figures as Athanasius, Augustine, Aquinas, Luther, Calvin, Wesley, and many others.
Summer Term Rate: $100/credit hour, $50/audit hour
Call Pam at (605) 342-0317 to register TODAY. Don't miss it!
ZACHARY McCULLEY graduated from Cornell University (B.S.) and the Southern Baptist Theological Seminary (M.Div.) and is currently a Ph.D. candidate in History at Queen's University Belfast under the supervision of Professor Crawford Gribben. His research focuses on 17th century Protestant dissent in England. Over the past year he has been a Visiting Researcher at the Jonathan Edwards Center at Yale University under Professor Ken Minkema and will join the Visiting Assistant in Research Program in the Graduate School of Arts and Sciences at Yale under the supervision of Professor Bruce Gordon during the 2022-2023 academic year. While at Yale his work has especially focused on the post-Restoration anti-Catholic writing and networks of the English Puritan, John Owen (1616-1683). He is married to Libby, and they have two young daughters. They are members of Trinity Baptist Church in New Haven, CT.
Lunch N' Learn:
John Bunyan, Friendship, and the Christian Life
John Bunyan's The Pilgrim's Progress is one of the all-time best-selling stories (ever! only the Bible has sold more copies). In this John Witherspoon College "Lunch n' Learn" lecture, historian and Puritan scholar Zach McCulley will provide a brief overview of the life of the author John Bunyan, and will then explore the significance of friendship for Bunyan and his famous story. McCulley will describe the types of friends Bunyan kept and what friendship looked like in practice, as well as the value Bunyan saw in friendship for persevering in Christian hope.
We invite you to join us for this free one-hour lecture! Please RSVP by calling JWC at 605-342-0317. Lunch will be provided ($8 suggested donation).
Please share with others about JWC!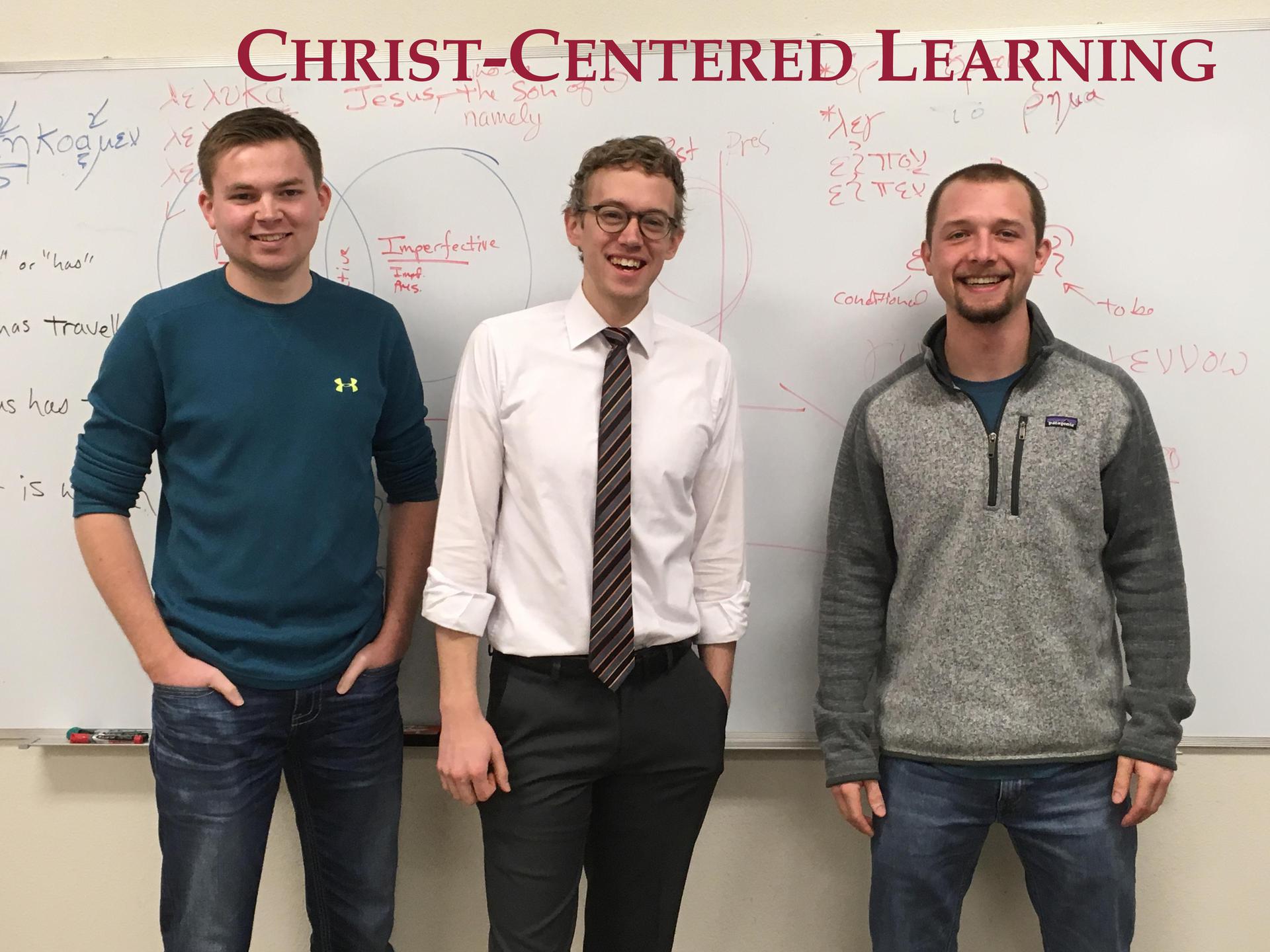 Classical, Christian Education
Serving Christ Wherever He Leads
Raising Up a New Generation of Leaders
John Bunyan, The Pilgrim's Progress
"What God says is best, is best,
though all the men in the world are against it."