November 2020 Fidelis
Letter from the President
Dear JWC family and friends,
You shall love the Lord your God with all your heart, and with all your soul, and with all your mind (Matthew 22:37).
Jesus quoted from the words of Moses in Deuteronomy 6:4-5 (known as the Shema), and Jesus added the words, with all your mind. We are commanded to love God with all our heart, soul, and strength, and also with our minds in whatever subjects we study and work He gives us to do.
Christ-centered, classical education, with its emphasis on the humanities, helps us do just that. Professor Daniel Chamovitz is President of Ben-Gurion University of the Negev in Beer-Sheva, Israel. In the January 1, 2019 issue of The Times of Israel, he wrote about the necessity of classical education and the humanities.
While our universities have made important strides in recent years to encourage multidisciplinary study, the structure of our academic programs means that many of our STEM students will be exposed only to "pass-fail" humanities courses, if at all, that do not match the vigor of college-level study of literature, history or philosophy.
This is . . . misguided and short sighted. Especially in an age of hyper-stimulation, rapid technological change, globalization and social upheaval, the ability to read and to think, to analyze and to argue about great ideas, are critical skills not only for professional success, but also essential for our national security . . .
The study of literature, history, art and other disciplines in the humanities are not "extra" subjects for university students, including for our up-and-coming scientists, and they must not be viewed solely through the prism of future employment possibilities. A well-rounded education is not simply a vocational tool to help the individual find employment after graduation. It is a hallmark of academia and a value in-and-of itself.
This Thanksgiving, I am grateful that we can learn to love God with our minds, and that God has raised up John Witherspoon College to help current and future generations of students to love and serve Him in whatever vocation they choose and wherever He leads them. The mission of JWC is to provide Christ-centered, classical education for service to the church and the world.
And, I am so grateful for you and your partnership in helping to make this kind of education become a reality for students in the Black Hills region and across our nation.
Gratefully yours in Christ,
Ronald Lewis
President
Katerina Schütz: An Unsung Hero of the Reformation
Katerina Schutz played a significant role in the Reformation movement and we at John Witherspoon College admire Katerina for her leadership and service. Listen to Justin McGeary, Director of Christian Studies at JWC, share some highlights from her life.
Why Choose a Christian College?
More than ever, college choice holds the power to mold, shape, and significantly impact the trajectory of a young person's life. Each year, Christian parents and their high school seniors (and juniors!) work through the process of choosing the right college. It can feel overwhelming. Parents have invested eighteen years into educating their children, teaching them a biblical worldview, and helping to them develop and live out their values. Look at ten reasons why a college like John Witherspoon College can help Christian families reach their goals to successfully launch their students into life.
Growth within a caring, Christian community of believers
Faculty who care about their students' intellectual and spiritual growth
Liberal arts-based education within a biblical world-view
Teach students how to think not merely what to think
Students learn to communicate effectively—an important skill in any career
Small campus with smaller student-faculty ratio (3:1)
Affordable Tuition of $300/month—graduate with Bachelor's Degree DEBT FREE
Values-oriented campus atmosphere with lifestyle expectations
Form lifelong friendships with faculty and fellow students who share a commitment to Christ
Students encouraged to deepen their spiritual relationship with the Lord through missions, ministry, service, and chapel
To find out more, please visit John Witherspoon College and get to know us better!
Parents and Students: Visit JWC this Fall!
It's a great time of year to visit John Witherspoon College. JWC welcomes you to schedule your campus visit today! We recommend scheduling your visit on Monday through Thursday so you can visit classes, meet current students, and personally speak with Directors about the degree programs. We also personally invite you to attend our Third Thursday's and enjoy chapel and fellowship together.
To schedule your campus visit, please contact Rebecca Pontious in the office of Admissions at 605-342-0317 or admissions@jwc.edu.
November 9, 2020 Registration is open for Spring Semester
The 2021 Spring Semester begins on January 11, 2021 (except Life Science with Lab starting January 5.) Please click here to view the 2021 Course Schedule.
November 19, 2020 Third Thursday Chapel/Luncheon
Join us for chapel at 11:00am, followed by a "Thanksgiving" Luncheon at Noon. Students in the Biblical Interpretation class plan to speak on Matthew 22 at Chapel.
Please share with others about JWC!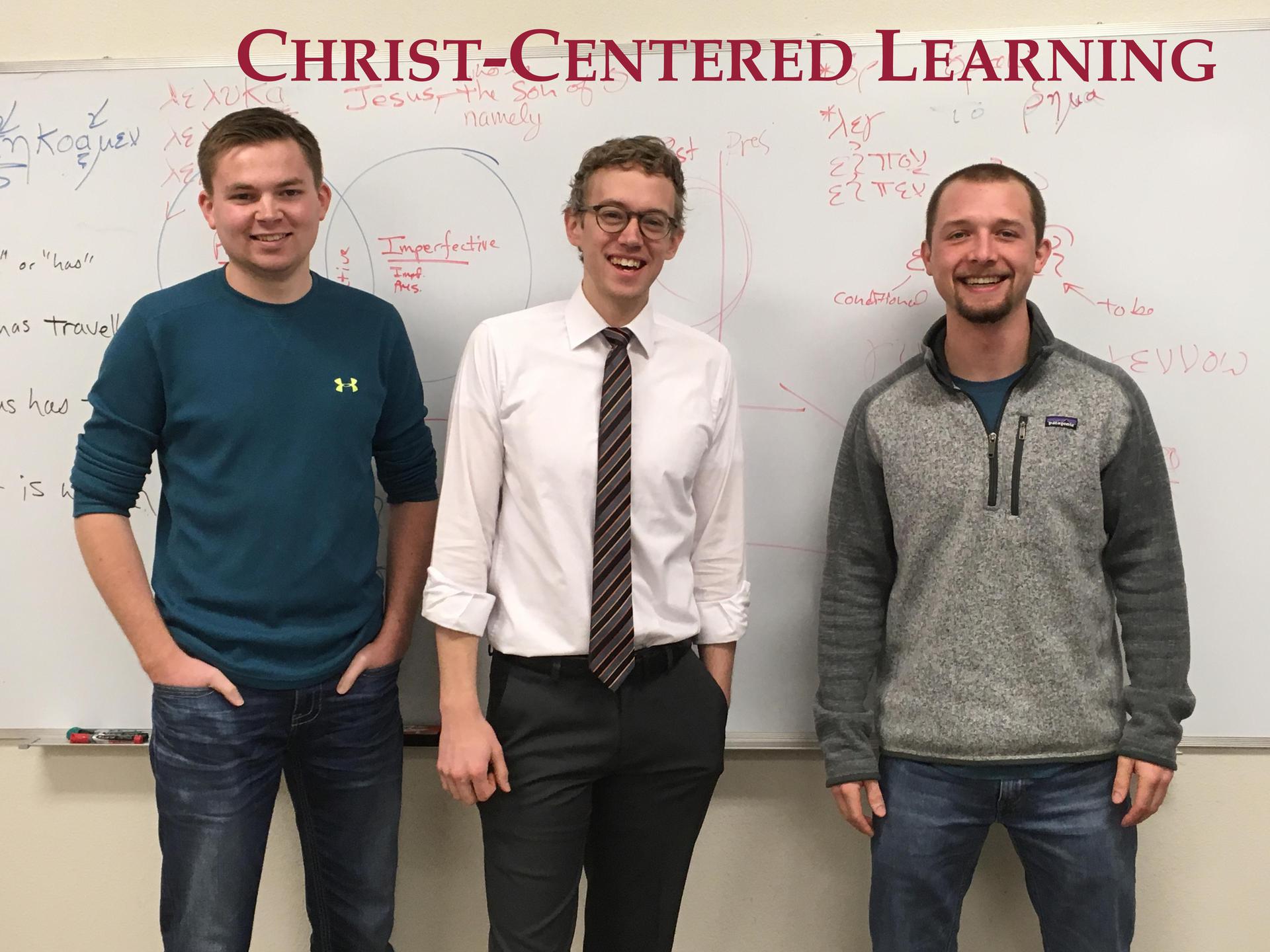 Classical, Christian Education
Serving Christ Wherever He Leads
Raising Up a New Generation of Leaders
"I opposed indulgences and all papists, but never by force.
I simply taught, preached, wrote God's Word . . .
I did nothing, the Word did it all."